Case 17 – Sarah Barløse Personlig Træner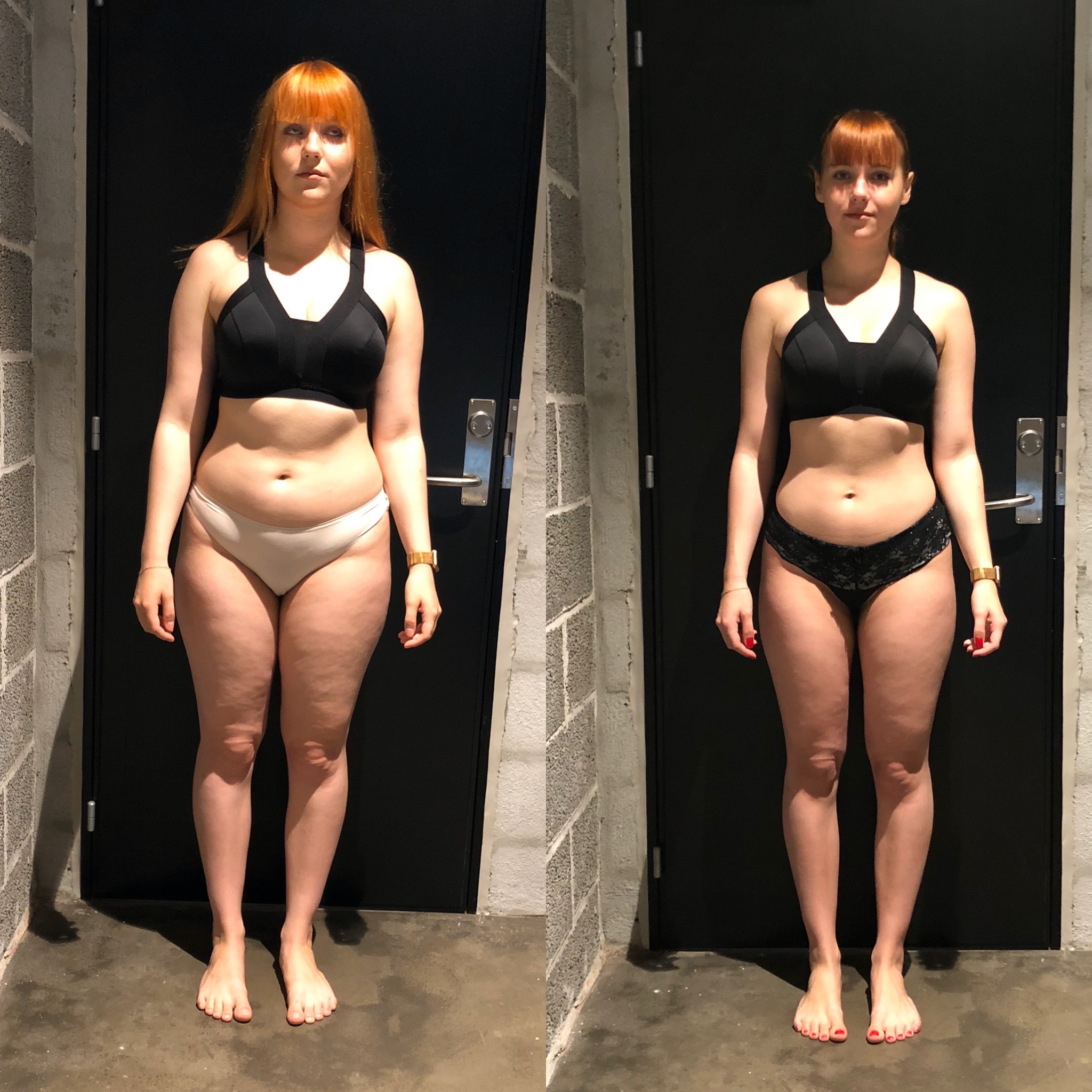 Livsstilsændring på 12 uger med Denisa
Forløb: 12 uger med 3 træninger i ugen.
Denisa kom til mig med et ønske om en sundere, stærkere krop, som vejede et par kilo mindre og det kan man roligt sige, at hun har fået! Denisa har gjort et helt igennem fantastisk stykke arbejde og jeg er enormt stolt af hvor langt hun er kommet både fysisk og psykisk. Hun har fra førhen altid haft en meget ekstrem tilgang til kost og træning og det har desværre altid endt i, at det ikke er lykkedes for hende, at komme i mål. Jeg har under vores forløb prøvet, at lære hende en masse om kost og træning, samtidig med at lære hende at det er HELT OKAY! at man har dage hvor man ikke gider træne og dage hvor man spiser andet end kylling og salat. Intet er forbudt og man må altid trække stikket, hvis man har brug for det. Jeg er simpelthen stolt ind til knoglerne over hendes arbejde og jeg GLÆDER mig til, at se hvad vi kan gøre med endnu 3 måneder sammen!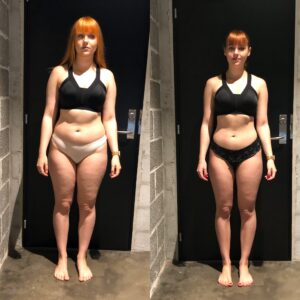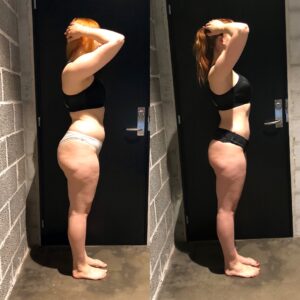 ---
Her er hvad hun selv siger om forløbet:
Hvad har været godt ved dit forløb med Sarah Barløse?
Sarah was keeping me motivated and gave me a better knowledge of my body and my limits. She had very quickly perfect understanding of how much I can handle and she constantly pushed my limits to become better. Later on, it was me who wanted the challenge as she taught me how to get out of my comfort zone. She was also vey helpful and supportive whenever I had any question, which made me sure comfortable around her and trusting her. Sarah is absolutely amazing trainer, not only because she helps you on your way to your better self, but also because she really cares about every individual client and therefore the collaboration goes way further than just fitter body.
Hvad har opnået fysisk?
I have lost 7,3 kilo of pure fat and became stronger and leaner. I am able to lift heavy weights and my body enjoys it. I feel more energized through the whole day and my body got much less wobbly.
Hvad har du opnået Psykisk?
Sarah helped me to understand that working out only for losing weight is not the right mindset. I gave up diets and instead I started to focus on when I am hungry and what I crave. I started to enjoy training because it makes me feel good and I stopped focusing on numbers on scale. My whole relationship with my body changed – I started to feel confident, worthy and stopped having needs to emotionally overeat.
Hvordan har træningstimerne været med Sarah?
Trainings with Sarah were always fun! She is changing programs after some time and so I never fell into a routine. Whenever a training plan started to make me feel comfortable, Sarah brought a new one with new challenges, just enough to push me out of my comfort zone and become stronger. What I also very much appreciated was Sarah's approach to "weaker" days. Whenever my body felt tired or too sore, Sarah created a different training – usually including some cardio and bodyweight training.
Er der noget, som jeg kunne gøre bedre?
No, I was more than happy with everything that your program and you provided. It was really amazing!
Har dit forløb rykket med din viden omkring kost og træning?
It absolutely has! I learned to eat intuitively and focus on what I put in my body, instead of being on strict diets. I learned to create a sustainable approach towards food and training, so I can maintain my new figure, or look even better. This whole program was not only about change of habits – but about finding a new and better lifestyle.
Kan du anbefale et forløb med Sarah?
Hvis ja, hvorfor?
Definitely! I would recommend Sarah to anyone that has always struggled with balance between food and exercise like me. Or to anyone who would just like to get fitter and needs help of how to start. Sarah is super sweet and friendly, with a lot of knowledge of what she is doing and I can't imagine anyone who would not be happy with her.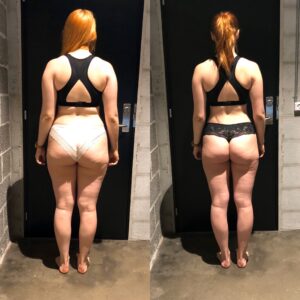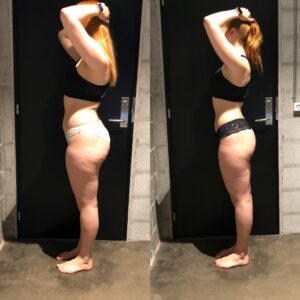 ---
Går du også med en drøm om, at blive en bedre udgave af dig selv? Lad mig hjælpe dig til en stærkere og sundere krop, som du er stolt over! Kontakt mig for en uforpligtende samtale på linket her eller send mig en mail på sb@sarahbarlose.dk og hør hvordan jeg bedst muligt kan hjælpe DIG!